About Seymour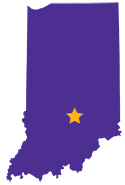 The City of Seymour is located one hour south of Indianapolis, one hour north of Louisville and one and one-half hours west of Cincinnati. Seymour, Jackson County, Indiana is the place to live your future! Seymour has a population of approximately 20,000 residents and is served by Mayor Matthew Nicholson, Clerk-Treasurer Darrin Boas and seven Councilmembers.
Seymour is a thriving industrial, commercial, and residential community based on well-planned growth and progress. The quality of life is demonstrated by Seymour's "small town" yet bustling atmosphere, beautiful parks and open spaces, attractive landscaping and arterial streets, a low crime rate, quality schools and affordable housing. Because of the geographic location, a pro-business environment, and a proactive local government — Seymour is expected to continue to grow.
New City of Seymour Police Chief and Assistant Chief
Seymour Mayor Matt Nicholson has named longtime Seymour Police Department Officer Greg O'Brien as the new chief of police. O'Brien most recently served as assistant chief under Bryant Lucas, who recently accepted a position outside of the City of Seymour.
O'Brien has chosen longtime SPD Officer John Watson as his assistant chief. Watson had previously served as Admin/Investigation Captain.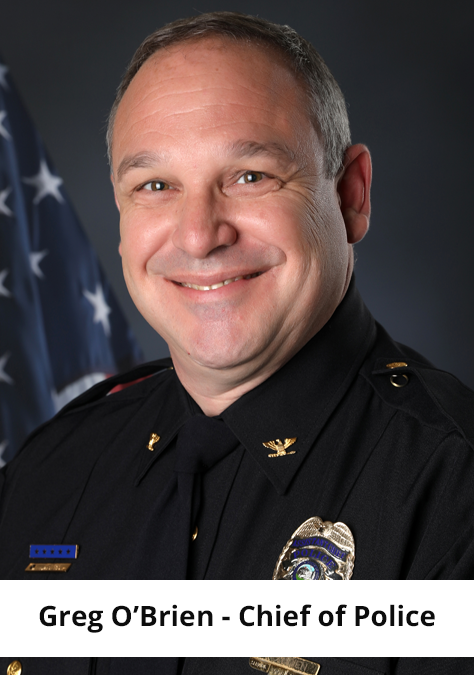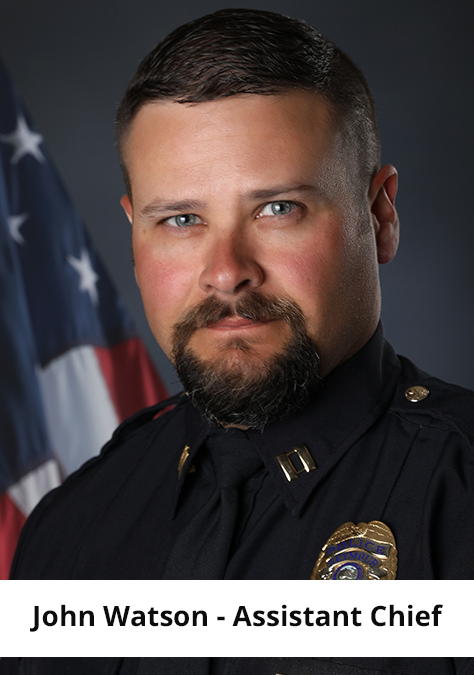 ---
Redevelopment Commission Funding Requests from Nonprofits
The Seymour Redevelopment Commission is accepting applications for funding requests from nonprofit organizations for projects that address downtown improvement/beautification, education, industrial development, or quality of life in Seymour.
Applications are due by June 30. A second application period will open in December.
RDC will evaluate and vote on requests based on strength of the proposal and projected outcomes.
Applications that do not contain all the required information will not be considered.
Applications are available at Seymour City Hall, 301 N. Chestnut St. or can be accessed by clinking on the link below:
Redevelopment Funding Application (pdf)
---
Sewer Rates Set to Increase
New payment options becoming available

Seymour sewer utility customers will see the second phase of a 2-year rate increase this summer.
The 15.1% increase will go into effect in June but won't be reflected on a customer's bill until July.
Seymour City Council approved an overall sewer rate increase of 30.2% in 2021 but divided that over a two-year period so as not to impact residents all at once.
Based on the average monthly use of 4,000 gallons of water, ratepayers within city limits will see their sewer bill increase by $4.16 a month, which is the same amount it increased last summer. Those outside city limits who have city sewer hookup will see their bill increase by $6.25 per month.
Also included in the increase is the trash collection fee, which will go up another $2 bringing the total monthly trash fee to $7.
Before 2021, the last sewer rate increase in Seymour was in 2001. The costs to provide sewer service and maintain the sewer collection system have continued to rise over the years.
Also, around this time, the sewer utility will be implementing a new online payment platform. The platform, called Invoice Cloud, will offer all the familiar payment types, along with PayPal, Google Pay, Apple Pay, etc. You also will be able to pay by text or phone, set up text and email reminders, and review your payment history online. Customers who pay by credit card or other credit app will see a nominal fee for processing. Current ACH customers and those who pay with check via mail or in person will see no changes.
For more information, contact January Rutherford, public information specialist at jrutherford@seymourin.org or 812-216-5644.
---
Biden Administration Announces $9.4 Million to Tackle Polluted Brownfield Sites in Indiana
Indiana communities to receive Brownfield funding to help build back America's economy while addressing environmental justice concerns.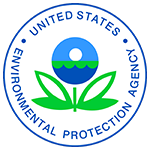 LEBANON, Indiana (May 13, 2022) – On Friday, The U.S. Environmental Protection Agency (EPA) announced that 10 Indiana recipients, including the City of Seymour, will receive $9.4 million in funding to assess or clean up brownfield sites or to support revolving loan funds.
EPA officials joined with state and local officials Friday at a Brownfields redevelopment site in Lebanon to make the announcement. Seymour Mayor Matt Nicholson attended.
The City of Seymour will receive a $500,000 grant to conduct 14 Phase I and 10 to 12 Phase II environmental site assessments and develop five to 10 cleanup plans. Grant funds also will be used to update an inventory of brownfield sites and conduct community engagement activities. The target areas for this grant are the cities of Seymour and Brownstown. Priority sites are legacy downtown industrial and commercial sites and include former tire shops, a former auto repair and body shop, a former gas station, and a former paper mill.
"In Seymour, we recently have witnessed the transformation of a former Brownfield site into a 64-unit, $12.5 million apartment complex, providing much needed housing options for our senior residents," said Seymour Mayor Matt Nicholson. "This EPA grant will help us evaluate other properties in Seymour and Jackson County to determine what steps are needed to make them marketable."
The grants are supported by President Biden's Bipartisan Infrastructure Law, which provides a total of $1.5 billion to advance environmental justice, spur economic revitalization, and create jobs by cleaning up contaminated, polluted, or hazardous brownfield properties. Brownfield projects can range from cleaning up buildings with asbestos or lead contamination, to assessing and cleaning up abandoned properties that once managed dangerous chemicals.
Once cleaned up, former brownfield properties can be redeveloped into productive uses such as grocery stores, affordable housing, health centers, museums, parks, and solar farms. The Brownfields Program advances President Biden's Justice40 Initiative, which aims to deliver at least 40 percent of the benefits of certain government programs to disadvantaged communities. Approximately 86 percent of the communities nationwide selected to receive funding as part of the announcement have proposed projects in historically underserved areas.
"The Bipartisan Infrastructure Law is bringing much needed funding to help communities turn contaminated and potentially dangerous sites into economic opportunities," said EPA Deputy Administrator Janet McCabe. "This year, 86% of communities across the nation who are receiving Brownfields grants have proposed projects in historically underserved areas. This is a great step in our efforts to finally confront the challenges that have held back many vulnerable communities across this country from reaching their full potential."
The announcement includes $7.8 million from the historic $1.5 billion investment from the Bipartisan Infrastructure Law to help turn brownfield sites in Indiana into hubs of economic growth and job creation, along with $1.6 million from Fiscal Year 2022 appropriations.
"EPA's Brownfields grants are a great investment in Indiana's future," said EPA Region 5 Administrator Debra Shore. "One of the best ways we can build back better in Indiana is by revitalizing unused and contaminated properties and returning them to productive purposes in communities across the state."
"These Brownfield grants will further improve communities across Indiana," said IDEM Commissioner Brian Rockensuess. "We look forward to working with our federal, state, and local partners to ensure further development at these sites and return them to productive use."
"This funding will support Governor Holcomb's priority to continue cultivating our strong and diverse economy in Indiana and serve as a vital aspect in turning blighted brownfield sites into neighborhood assets," said Jim McGoff, chief operations officer and director of environmental programs for the Indiana Finance Authority.
Contact Information
Joshua Singer (singer.joshua@epa.gov)
312-353-5069
Or for specific questions about Seymour's grant contact,
January Rutherford (jrutherford@seymourin.org)
812-216-5644
---