Seymour Municipal Sanitation Utility Office/Billing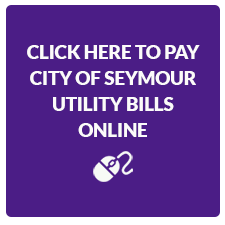 The billing office for the Seymour Municipal Sanitation Utility is also located in the office of the Clerk-Treasurer. The office issues monthly bills for stormwater and wastewater to all residential, commercial and industrial users.
Bills are calculated one of two ways:
Either from usage figures supplied by Indiana American Water
Flat rates for well customers
A $7 monthly trash disposal fee is also applied to all residential customers utilizing city services. You may call (812) 522-4345 and ask for the utility office for any questions or issues pertaining to the utility billing.
Contact Information
Office Location
Seymour Municipal Sanitation Utility
301-309 N. Chestnut
Seymour, IN 47274
Office Contact
Danielle Kaufman - Utility Clerk - 812-522-4345
dkaufman@seymourin.org
Denise Wischmeier, Utility Clerk - 812-569-2714
dwischmeier@seymourin.org
Seymour Recycles
Call 812.524.1100 to start recycling today. It's Free!