About the Jackson County Veterans Memorial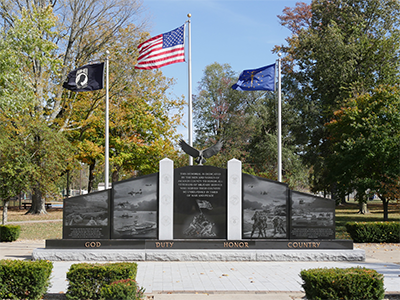 About the Jackson County Veterans Monument
The Jackson County Veterans Monument was created to show appreciation for the men and women who have served or are serving in the U.S. military. It includes commemorative bricks that have the names of many who served.
The Jackson County Veterans Memorial at Gaiser Park in Seymour was erected in March 2004 by Fewell Monument Co. in Scottsburg.
Gaiser Park was selected as the site in August 2003. Dave O'Mara Contractor Inc. in North Vernon assisted with site preparation.
A dedication was held on May 31, (Memorial Day) 2004.
The total cost of the project was $78,000. The monument was funded through donations from veterans and their families, local service groups, businesses and individuals.
The monument is 30 feet long and about 10 feet, 8 inches high with a limestone and black granite base.
Jackson County Veterans Memorial Commemorative Bricks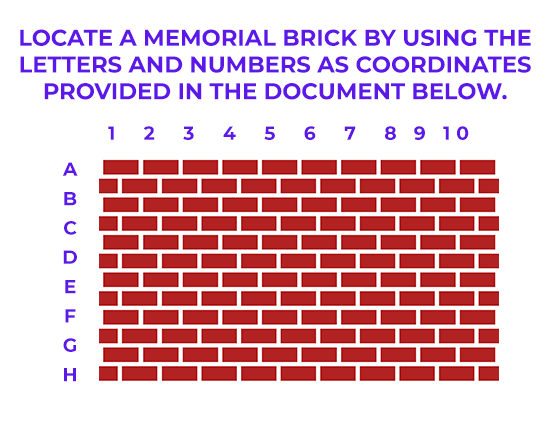 By clicking on the link below you can view a listing of veterans at the memorial and the location of their commemorative brick.
Click here to view the location coordinates of Veterans bricks in the Memorial
Request a Commemorative Brick for a Jackson County Veteran
Click here to download and print out this form
Mail the completed form to:
Veterans Memorial Park Association, 633 E. 14th St., Seymour, IN 47274
For additional Information
Contact JJ Reinhart at jjreinhart@cinergymetro.net, 812-522-8594.