About Seymour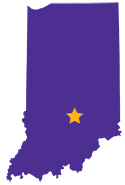 The City of Seymour is located one hour south of Indianapolis, one hour north of Louisville and one and one-half hours west of Cincinnati. Seymour, Jackson County, Indiana is the place to live your future! Seymour has a population of approximately 20,000 residents and is served by Mayor Matthew Nicholson, Clerk-Treasurer Darrin Boas and seven Councilmembers.
Seymour is a thriving industrial, commercial, and residential community based on well-planned growth and progress. The quality of life is demonstrated by Seymour's "small town" yet bustling atmosphere, beautiful parks and open spaces, attractive landscaping and arterial streets, a low crime rate, quality schools and affordable housing. Because of the geographic location, a pro-business environment, and a proactive local government — Seymour is expected to continue to grow.
Biden Administration Announces $9.4 Million to Tackle Polluted Brownfield Sites in Indiana
Indiana communities to receive Brownfield funding to help build back America's economy while addressing environmental justice concerns.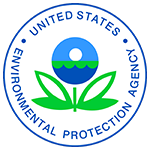 LEBANON, Indiana (May 13, 2022) – On Friday, The U.S. Environmental Protection Agency (EPA) announced that 10 Indiana recipients, including the City of Seymour, will receive $9.4 million in funding to assess or clean up brownfield sites or to support revolving loan funds.
EPA officials joined with state and local officials Friday at a Brownfields redevelopment site in Lebanon to make the announcement. Seymour Mayor Matt Nicholson attended.
The City of Seymour will receive a $500,000 grant to conduct 14 Phase I and 10 to 12 Phase II environmental site assessments and develop five to 10 cleanup plans. Grant funds also will be used to update an inventory of brownfield sites and conduct community engagement activities. The target areas for this grant are the cities of Seymour and Brownstown. Priority sites are legacy downtown industrial and commercial sites and include former tire shops, a former auto repair and body shop, a former gas station, and a former paper mill.
"In Seymour, we recently have witnessed the transformation of a former Brownfield site into a 64-unit, $12.5 million apartment complex, providing much needed housing options for our senior residents," said Seymour Mayor Matt Nicholson. "This EPA grant will help us evaluate other properties in Seymour and Jackson County to determine what steps are needed to make them marketable."
The grants are supported by President Biden's Bipartisan Infrastructure Law, which provides a total of $1.5 billion to advance environmental justice, spur economic revitalization, and create jobs by cleaning up contaminated, polluted, or hazardous brownfield properties. Brownfield projects can range from cleaning up buildings with asbestos or lead contamination, to assessing and cleaning up abandoned properties that once managed dangerous chemicals.
Once cleaned up, former brownfield properties can be redeveloped into productive uses such as grocery stores, affordable housing, health centers, museums, parks, and solar farms. The Brownfields Program advances President Biden's Justice40 Initiative, which aims to deliver at least 40 percent of the benefits of certain government programs to disadvantaged communities. Approximately 86 percent of the communities nationwide selected to receive funding as part of the announcement have proposed projects in historically underserved areas.
"The Bipartisan Infrastructure Law is bringing much needed funding to help communities turn contaminated and potentially dangerous sites into economic opportunities," said EPA Deputy Administrator Janet McCabe. "This year, 86% of communities across the nation who are receiving Brownfields grants have proposed projects in historically underserved areas. This is a great step in our efforts to finally confront the challenges that have held back many vulnerable communities across this country from reaching their full potential."
The announcement includes $7.8 million from the historic $1.5 billion investment from the Bipartisan Infrastructure Law to help turn brownfield sites in Indiana into hubs of economic growth and job creation, along with $1.6 million from Fiscal Year 2022 appropriations.
"EPA's Brownfields grants are a great investment in Indiana's future," said EPA Region 5 Administrator Debra Shore. "One of the best ways we can build back better in Indiana is by revitalizing unused and contaminated properties and returning them to productive purposes in communities across the state."
"These Brownfield grants will further improve communities across Indiana," said IDEM Commissioner Brian Rockensuess. "We look forward to working with our federal, state, and local partners to ensure further development at these sites and return them to productive use."
"This funding will support Governor Holcomb's priority to continue cultivating our strong and diverse economy in Indiana and serve as a vital aspect in turning blighted brownfield sites into neighborhood assets," said Jim McGoff, chief operations officer and director of environmental programs for the Indiana Finance Authority.
Contact Information
Joshua Singer (singer.joshua@epa.gov)
312-353-5069
Or for specific questions about Seymour's grant contact,
January Rutherford (jrutherford@seymourin.org)
812-216-5644
---
Seymour Hires Two to Lead Recovery Program
Positions funded by state FSSA grant through 2023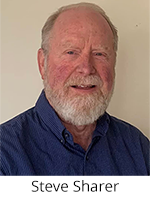 Seymour has hired two local residents to build and lead a new substance use recovery program to serve the city and all of Jackson County.
Steve Sharer of Seymour will be the program coordinator and Kimberly Glaze of Freetown will be the director of program development for the initiative. Both are part-time positions.
The main goals of the new program will be to identify and fill gaps when it comes to substance use prevention, treatment, and recovery services in Jackson County.
Sharer has a background in civil engineering and social work. He has spent most of his career working as a project manager and consultant in the construction field, but also spent years working in counseling for the Tabor Center and Immanuel Lutheran Church.
"I am excited to be a part of this program and look forward to helping people in our community better access recovery resources as the program develops and evolves," Sharer said. "We hope to engage the whole community in this effort."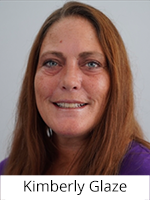 Glaze has degrees in criminal justice and criminology and has experience in the substance abuse recovery field, having worked as a regional coordinator for United Against Opioids through AmeriCorps, as a recovery coach for Centerstone and a prevention and outreach coordinator for Foundations Family Medicine in Austin.
"When I first heard of this opportunity, I was thrilled that Seymour and Jackson County were going to finally have a program that is dedicated to helping with this issue," Glaze said. "It is my hope that this program can accomplish bringing all the treatment, intervention and recovery resources together. No more silos and no more waiting. When someone needs help, they will find it here."
The Seymour & Jackson County Recovery Program is being modeled after the Alliance for Substance Abuse Progress (ASAP) in Bartholomew County and is being funded through a $100,000 grant from the Family and Social Services Administration of Indiana. ASAP is serving as a resource and consultant to help get a program started here.
Mayor Matt Nicholson said he is looking forward to the impact Sharer and Glaze will make.
"I am excited to see them get started and see how they can affect the future of our community in positive ways," he said.
Sharer and Glaze have offices in Seymour City Hall. They can be reached by calling 812-522-4020 or by email at ssharer@seymourin.org and kglaze@seymourin.org.
Media contact: January Rutherford, public information specialist, City of Seymour
Phone: 812-216-5644 Email: jrutherford@seymourin.org
---
Help put Seymour and Jackson County on the Big Screen
State database collecting information on potential sites for film projects
When Hollywood comes knocking, Seymour will be ready for its closeup.
Roamin' Soldier Productions, Seymour Main Street and the City of Seymour are working together to put Seymour on the industry radar as an option for film and television projects.
Local property owners interested in having their properties used as filming locations are encouraged to submit their information and photos to the Indiana Film Commission at www.filmindiana.com/locations.
"We need members of the community to submit locations that they own and might be willing to allow to be used for possible upcoming projects," Mayor Matt Nicholson said.
There are currently more than 500 sites listed on the statewide database including scenic landscapes, industrial cities, and rural countrysides. Locations are grouped into such categories as farms/barns, mansions, small towns, sports and theaters.
Bri Roll, executive director of Seymour Main Street said having Seymour and Jackson County sites listed in the database is a great opportunity to showcase the community and attract a new industry to the area.
"Seymour has a wide variety of landscapes to choose from," Roll said. "Downtown is full of historic architecture and beautifully renovated public spaces, complete with smalltown hospitality and a shop small mindset."
Brian Snow, founder of Roamin' Soldier Productions, is based in Seymour and has filmed a short film/tv pilot here called "In Justice Indiana." Click here to view the official trailer for the project. The project is expected to premiere this summer.
"I think we really got something here," Snow said of the project. "We really hope this particular episode leads to a full budget series being filmed right here in Jackson County."
Snow encourages local businesses and property owners to list their locations on the state database to make it easy for production companies to find them.
"I have already begun establishing myself on their site for locations as well as production assistance," he said.
Media contact: January Rutherford, public information specialist, City of Seymour
Phone: 812-216-5644 Email: jrutherford@seymourin.org
---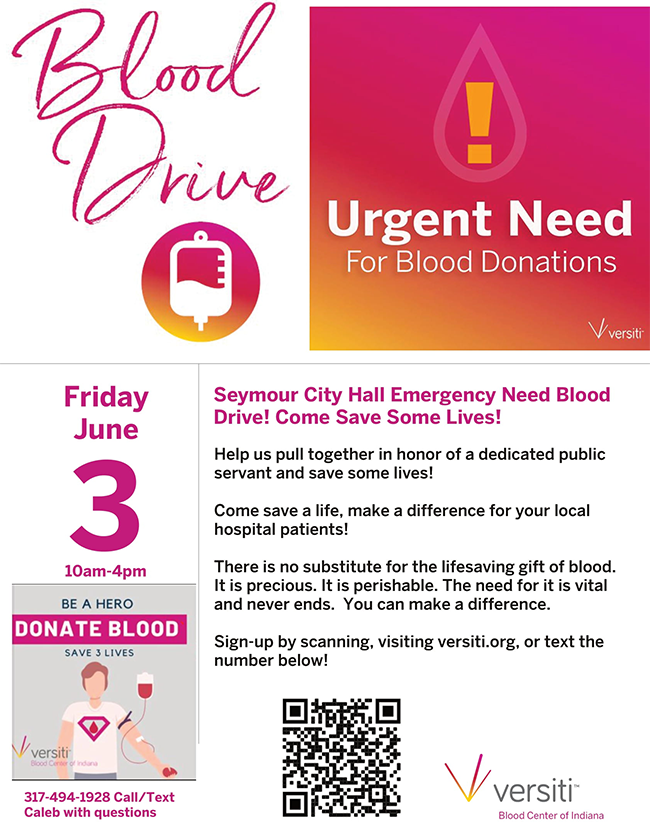 ---
Mayor Seeking Students for Youth Council
Local high school students are needed to join the Mayor's Youth Council for 2022-23.
Applications due by May 30; all high school-aged students in Seymour eligible
Applications now are available to incoming 9th- 12th graders at Seymour High School, Trinity Lutheran High School, and Sandy Creek Christian Academy. Home-schooled students also are eligible to apply.
Interested students can request an application by emailing mayor@seymourin.org or can follow the link https://forms.gle/yT38r8CVfpmGnXEM6 to fill out a Google form. The deadline to apply is May 31.
The youth council operates as an advisory board to the mayor on issues affecting youth in the community.
Applicants need to be able to commit to attending most, if not all youth council meetings, from September through April.
Council members will take part in city meetings, tour city facilities, hear from guest speakers and participate in other leadership activities.
Students will establish connections and learn how networking can help accomplish tasks and goals.
"Our city's future leaders are made by experiences and opportunities like this that encourage growth and development," Mayor Matt Nicholson said. "The youth council promotes civic commitment and community volunteerism and gives our youth a voice and an opportunity to get involved in city government."
Three students who served on the youth council in 2021-22, Paul Bontrager, Cory Robinson and Brandon Rodriguez, all students at SHS, recently were selected to serve as summer interns at Seymour City Hall.
For more questions or more information, contact Jane Hays at mayor@seymourin.org or 812-523-5880 or January Rutherford at jrutherford@seymourin.org or 812-216-5644.
Pictured Below - 2021-22 Mayor's Youth Council Members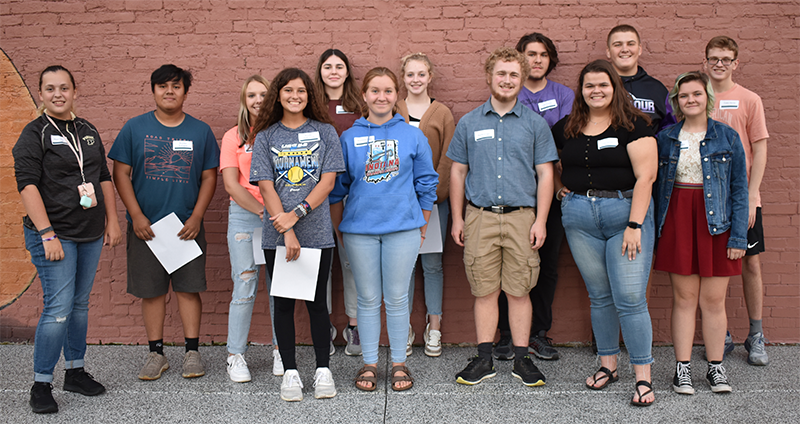 ---