About Seymour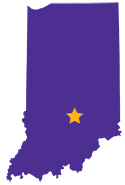 The City of Seymour is located one hour south of Indianapolis, one hour north of Louisville and one and one-half hours west of Cincinnati. Seymour, Jackson County, Indiana is the place to live your future! Seymour has a population of approximately 20,000 residents and is served by Mayor Matthew Nicholson, Clerk-Treasurer Darrin Boas and seven Councilmembers.
Seymour is a thriving industrial, commercial, and residential community based on well-planned growth and progress. The quality of life is demonstrated by Seymour's "small town" yet bustling atmosphere, beautiful parks and open spaces, attractive landscaping and arterial streets, a low crime rate, quality schools and affordable housing. Because of the geographic location, a pro-business environment, and a proactive local government — Seymour is expected to continue to grow.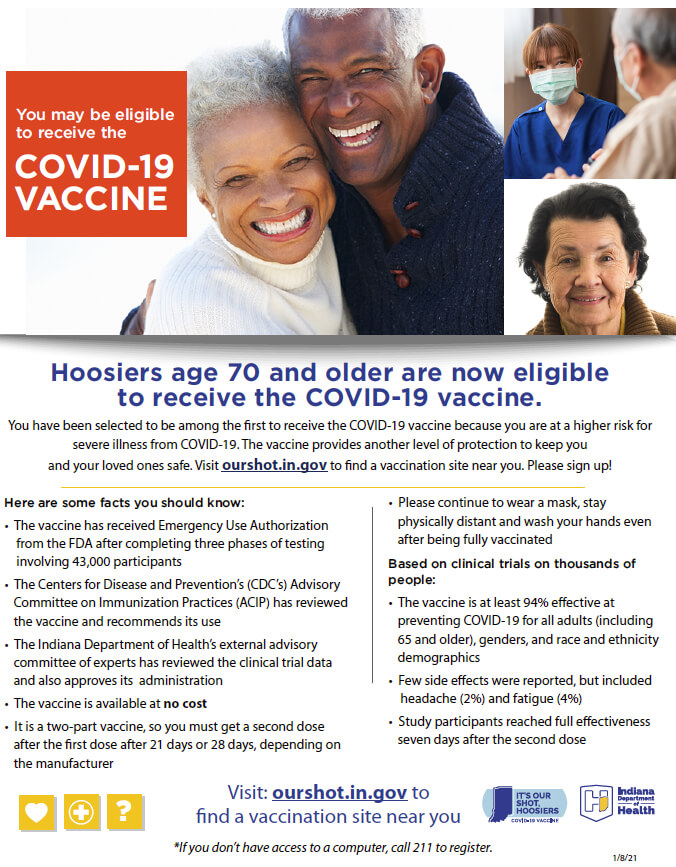 A Letter from Seymour City Officials
December 2, 2020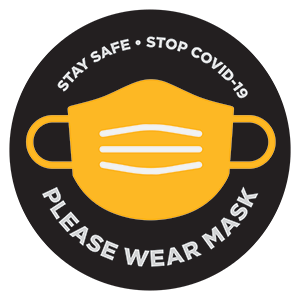 1,251 - That's the number of new positive COVID-19 infections in Jackson County since November 2, 2020. This represents a 96% increase over total infections the previous 8 months
of the year.
395 - That's the number of people in Jackson County who tested positive for COVID-19 in the last 7 days.
4% - That's the COVID-19 positivity rate for all tests in Jackson County. Jackson County has the highest all test positivity rate in the state of Indiana as of December 2, 2020. In basic terms, this means that 1 in 5 Jackson County residents are likely positive for COVID-19.
37 - That's the number of people in Jackson County who have died from COVID-19.
This is Real. This is a Public Health Emergency
But this isn't about numbers. It's about people. Your mom. Your dad. Your grandparents. Your husband. Your wife. Your kids. Your partner. Your friends. Your neighbors. Your co-workers.
It's also about protecting the people who keep our communities going. Hospitals in our region and across the state are taxed and their capacity to care for patients is in serious jeopardy.
We understand. You're tired. We are too. This virus is taking a toll. But, only YOU have the power. The power to keep yourself safe and to keep people around you safe.
Wear a mask and wear it correctly.
Wash your hands.
Keep at least 6 feet of distance between you and others.
Consider postponing large gatherings this holiday season until it is safe to have everyone together again.
If we all take these small actions, we can help keep ourselves and our loved ones safe.
YOU are not powerless in this public health crisis!
YOU are the power to stop the spread of COVID-19.
Protect yourself. Protect your loved ones. Protect our community.
Mayor Nicholson's Podcast - November 16th
Mayor Nicholson invites you to listen to his podcast series. The mayor welcomes special guest Bernie Hauersperger, City Engineer to the podcast. They discuss upcoming city projects and other Seymour area news. Please click on the link below to listen to the show or click the podcast button to review prior podcasts with local community leaders.
Construction in Seymour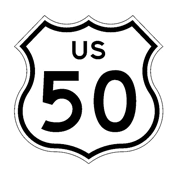 Current construction in and around Seymour includes US 50, which includes four phases. Work on both the eastbound and westbound lanes will rotate with a projected completion date of late 2021. The ramps for Interstate 65 will return to the "pre-construction" location when things are complete. The end result of US 50 construction will be four lanes of traffic plus a median with left turn lanes. Indiana Department of Transportation is in charge of the project.
Burkart Bypass South is in full swing. Phase 1 of the Burkart Bypass will connect the current Burkart Boulevard to South O'Brien Street, taking drivers from US 50, south of Silgan Plastics. A roundabout has been added at South O'Brien Street and County Road 340N. Phase 2 of Burkart Bypass will travel from South O'Brien Street through Freeman Field to a roundabout at Airport Road. Both Phase 1 and Phase 2 should be completed in late 2021. An additional roundabout will be installed on Indiana 11 near Goecker Building Supply/True Value.