About Seymour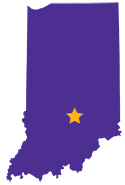 The City of Seymour is located one hour south of Indianapolis, one hour north of Louisville and one and one-half hours west of Cincinnati. Seymour, Jackson County, Indiana is the place to live your future! Seymour has a population of approximately 20,000 residents and is served by Mayor Matthew Nicholson, Clerk-Treasurer Darrin Boas and seven Councilmembers.
Seymour is a thriving industrial, commercial, and residential community based on well-planned growth and progress. The quality of life is demonstrated by Seymour's "small town" yet bustling atmosphere, beautiful parks and open spaces, attractive landscaping and arterial streets, a low crime rate, quality schools and affordable housing. Because of the geographic location, a pro-business environment, and a proactive local government — Seymour is expected to continue to grow.
Attention Students, Apply to be a Member of the Youth Council
Applications to serve on the Youth Council are accepted year-round. Applications for the 2021-22 Youth Council term will be accepted until 5:00 p.m., on Friday, April 30, 2021.

The Youth Council is an advisory board that:
Advises the Mayor on issues affecting youth in the community.
Consists of 12 members and up to three alternates, appointed annually, in grades 9 to 12 from each high school in Seymour, as well as youth from the community at-large.
Meets twice a month on dates set by the youth council. Members are required to participate in 13 of the 16 meetings from September through April.
Develop an Annual Seymour Youth Summit.
Promotes civic commitment and community volunteerism.
Click here to submit your application to the Youth Council
---
Paving and Milling Work Schedule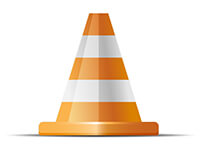 Milling work and paving will take place on City streets beginning Monday, April 12. Dave O'Mara Contractors will be working in the area, weather permitting, and the schedule is as follows:
Monday, April 12 - Kasting Road, Cottage Circle, Maple, Buckeye and Laurel Streets – Milling Work.
Tuesday, April 13 – Laurel, Lynn, South and Chestnut Streets. – Milling Work.
Wednesday, April 14 – Chestnut and Seventh Streets and Indianapolis Avenue – Milling Work; Kasting Road, Cottage Circle, Maple, Buckeye and Laurel Streets – Paving.
Thursday, April 15 – Ewing, Second and Vine Streets – Milling Work; Laurel, Lynn, South and Chestnut Streets – Paving.
Friday, April 16 – Vine Street – Milling Work; Chestnut and Seventh Streets and Indianapolis Avenue – Paving.
Monday, April 19 – Ewing, Second and Vine Streets – Paving.
Tuesday, April 20 – Vine Street – Paving.
This schedule is weather permitting and is subject to change.
---
Introducing the New City of "Seymour Curb Appeal" Program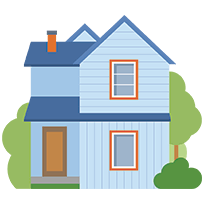 The City of Seymour Planning and Zoning Department would like to invite you to review their new Curb Appeal Program. The Curb Appeal Program is an assistance program for property owners to improve the appearance and quality of their property and enhance neighborhood aesthetic appeal.
Curb Appeal Program Objectives
To assist in overall Seymour revitalization and improve its appearance and image.
To help raise and improve the value of housing within Seymour city limits.
To help provide property owners with resources to make improvements to the exterior of their homes and their property.
To help leverage larger improvement projects and investment that may not otherwise take place.
To create a positive influence on surrounding properties and encourage further investment by neighboring and nearby property owners.
Click here for more information on the Curb Appeal Program
---
DPW's "Make Seymour Shine" Event - April 12 - 16th
The City of Seymour Department of Public Works would like to invite you to take part in the 2021 Make Seymour Shine event.
No Phone calls required - Please only call the office if you have a car to be picked-up (titles are required).
PROCEDURES FOR FREE PICKUP:
Set trash out on your regular trash day – no alley pick-ups.
Residential and Small Businesses only – curbside.
Separate trash, metal, and yard waste.
If trash is in a 30-gallon container (or smaller), it will be thrown away.
Landscaping, wood debris, drywall, and remodeling debris are to be separated from yard waste.
Latex paint must be dried with cat litter, saw dust, or oil dry.
4 used vehicle tires per household. No semi-truck or agricultural tires.
ITEMS ACCEPTED FOR PICKUP OR DROP OFF:
Appliances and all other scrap metal including appliances with Freon.
Yard waste: limbs, grass, leaves, and garden waste.
HOUSEHOLD HAZARDOUS WASTE:
Pesticides, old fuels, cleaner, oil-based paint, etc. may be brought to the Department of Public Works during regular hours.
SPECIAL NOTES:
$20 fee for televisions, computer monitors, and laptops.
Asbestos Items ARE NOT ACCEPTED.
---