Public Accessibility
ADA Transition Plan & City of Seymour Title VI Plan
The City of Seymour recognizes that it is important for its facilities, programs and services to be available to all of its citizens and the general public. You may view/download Seymour City's ADA (American with Disabilities Act) Transition Plan by clicking the links below. Should you need more information or have questions, please contact Seymour City at 812-522-4020.
Public Accessibility Documents
---
About this Website
This website has been built with the accessibility of all people in mind. It was evaluated against best practices and standards as defined by Section 508 of the U.S. Rehabilitation Act and the Web Content Accessibility Guidelines, WCAG 2.1, of the World Wide Web Consortium Web Accessibility Initiative and all pages under the domain of seymourin.org meet the AAA WCAG criteria.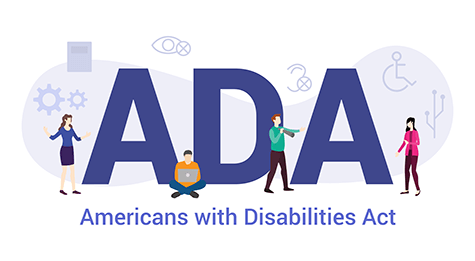 This includes:
Hyperlinks, landmarks, and headings are defined to aid in navigation.
Alternative text details (ALT tags) for appropriate images and other non-text elements.
Additional markup is used where appropriate to indicate various page elements and other media.
Form labels are programmatically associated with form fields.
JavaScript and style sheets are used to enhance the appearance and functionality of the site. Care and caution has been used to ensure contrast and resolution remain high across devices, and that if these elements are unavailable to users, that the site degrades gracefully with minimal negative impact on user experience.
Embedded documents and media have been made accessible to whatever extent possible.
Higher contrast toggle option to view pages.
If you are having issues with a part of our site, or are unable access specific content or functions, please contact us at 812-522-4020 or share your concern by visiting our Make a Report webpage.
Level Triple-A conformance, W3C WAI Web Content Accessibility Guidelines 2.1

Adobe Acrobat
Adobe Acrobat is required to view and print PDF documents that appear on this website.
To download this program for free, visit the Adobe website.
To read PDF documents with a screen reader please link to the Access Adobe website which provides useful tools and resources.