Mayor's Office
This office consists of the Mayor, Mayor's Administrative Assistant and the Receptionist. You may call to schedule an appointment with the mayor or to make a request to the Board of Public Works or the City Council. The receptionist can direct you to the proper department for your needs.
About Mayor Matthew Nicholson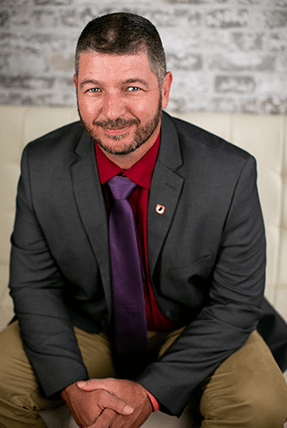 Matt is serving his first term as Mayor starting January 2020.
Matt is a lifelong resident of Seymour. He graduated from Seymour High School in 1996 and Ivy Tech Community College in 1998. Matt has experience in both the world of small business and non-profit. He has worked on both the Schurman-Grubb Memorial Skatepark and the Seymour Trails Committee. Matt married his high school sweetheart and they now have three daughters. He enjoys spending time with his family, coaching softball, cycling, and fishing when time allows.
Matt served one term as City Councilman District 3, from 2016-2019.
Marriage Ceremonies
Marriages can be performed at Seymour City Hall by one of two ordained employees. Call ahead for an appointment and make sure to bring a Marriage License.
Contact Information
Office Staff
Matthew Nicholson, Mayor
mayor@seymourin.org
Jane Hays, Administrative Assistant
mayor@seymourin.org
Cristyn Milroy, Administrative Assistant
cityhall@seymourin.org
January Rutherford, Information Specialist
jrutherford@seymourin.org
Phone
Office Hours
8:00 AM to 4:30 PM, Monday through Friday.