Sakura Helping Hands Donates to Seymour's Tree Fund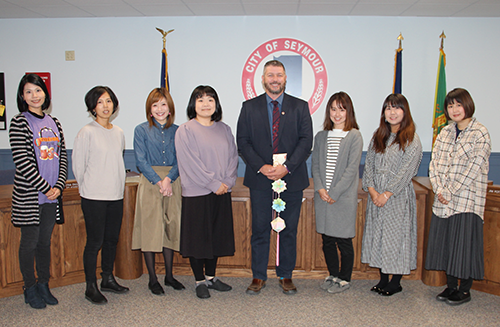 Sakura Helping Hands visited city hall recently to donate $3,000 from sales from their Oktoberfest craft booth to the city.The money will go towards Seymour's tree fund.
Sakura Helping Hands was founded almost 30 years ago and is an organization of Japanese ladies that create Japanese arts, crafts and gifts to sell at the annual Oktoberfest celebration in Seymour.
Thank you, ladies, for all your hard work and for making a difference in our community! We appreciate all this group has done over many years for Seymour.
Pictured: Ladies of Sakura Helping Hands and Mayor Nicholson.
Click here for more information on Sakura Helping Hands
Photo courtesy of Lori McDonald/The Tribune.
---